While I wasn't sure if I could be a boy mama, hubby told me he wants a Carrera slot car racing track right after we learned that we're having a boy 😉
During baby stage the toys weren't too different from toys girls would play with but once he started daycare he got interested in cars, no matter which. There the kids could use various vehicles in the afternoon to drive around like Bobby cars etc.
Of course we had to get him his own Bobby car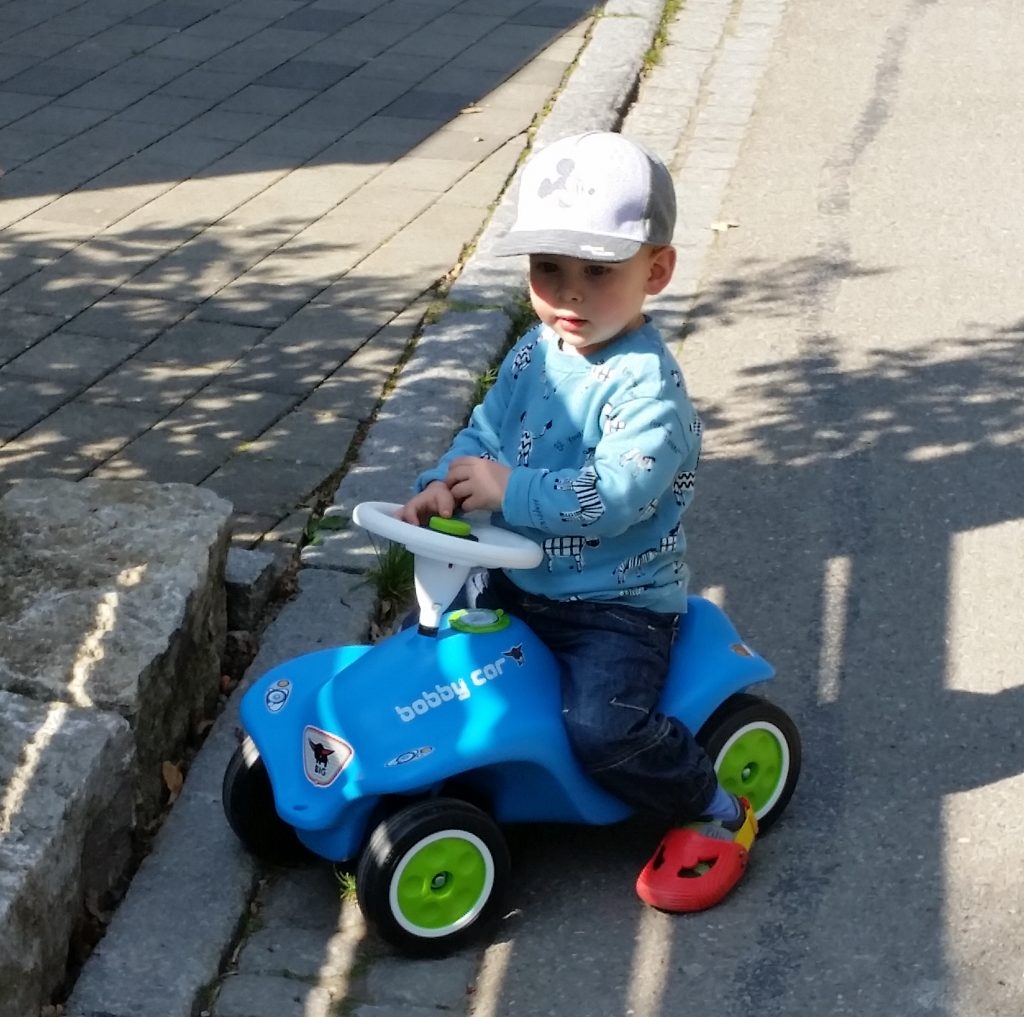 followed by a Puky Wutsch (something in between Bobby car and Balance bike),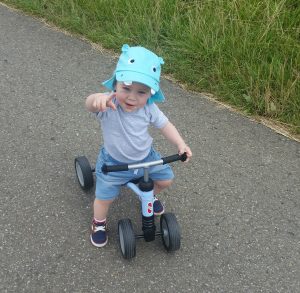 little later he got a tricycle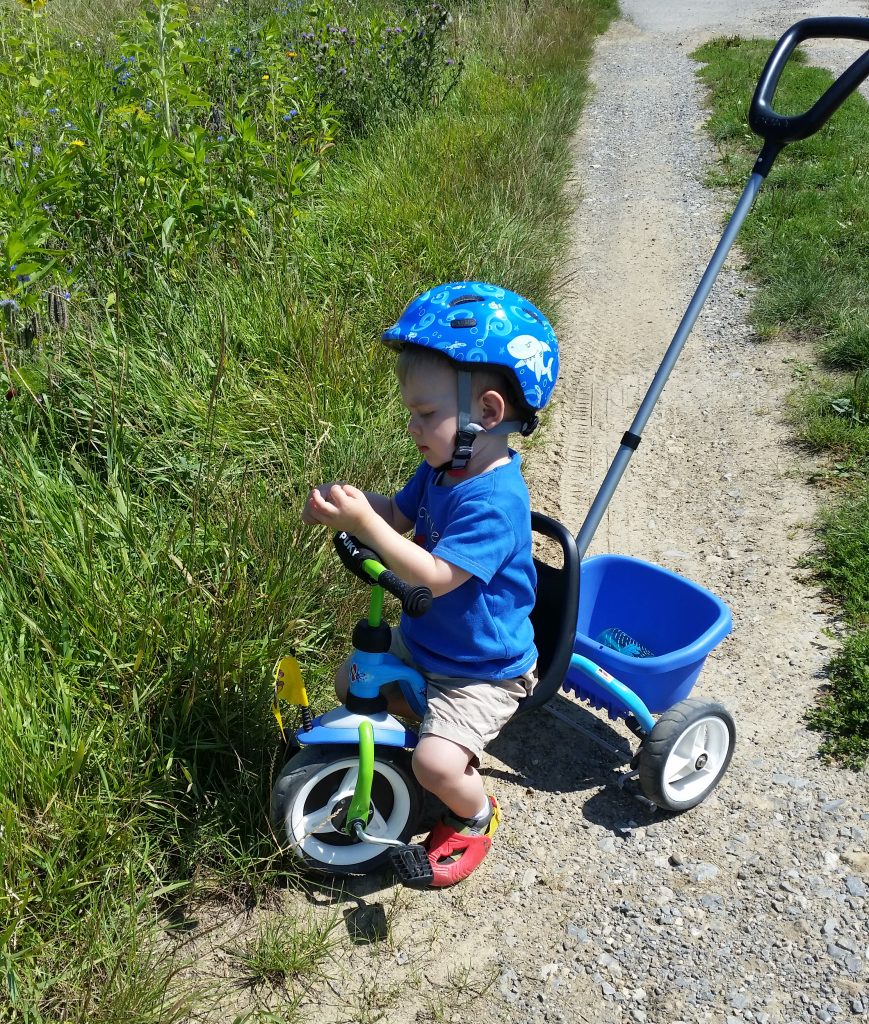 and last autumn he started riding his Balance bike.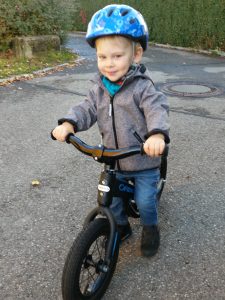 I really don't mind these vehicles and the tricycle is by far the best in case Benjamin decides he no longer wants to ride because then I can push him. I like the balance bike best because it's fun to watch him speed away but carrying it home is absolutely no fun at all.
Apart from all these treasures… the title is about cars and that's what I'm getting to now: Benjamin got Tut Tut cars for his first Christmas and he still loves them. In fact we put them away a few weeks ago and last weekend he wanted them back, as if all the other toy cars he owns aren't enough, lol. The first picture is from 2016 when he got the Tut Tut Building site, the second was taken last weekend.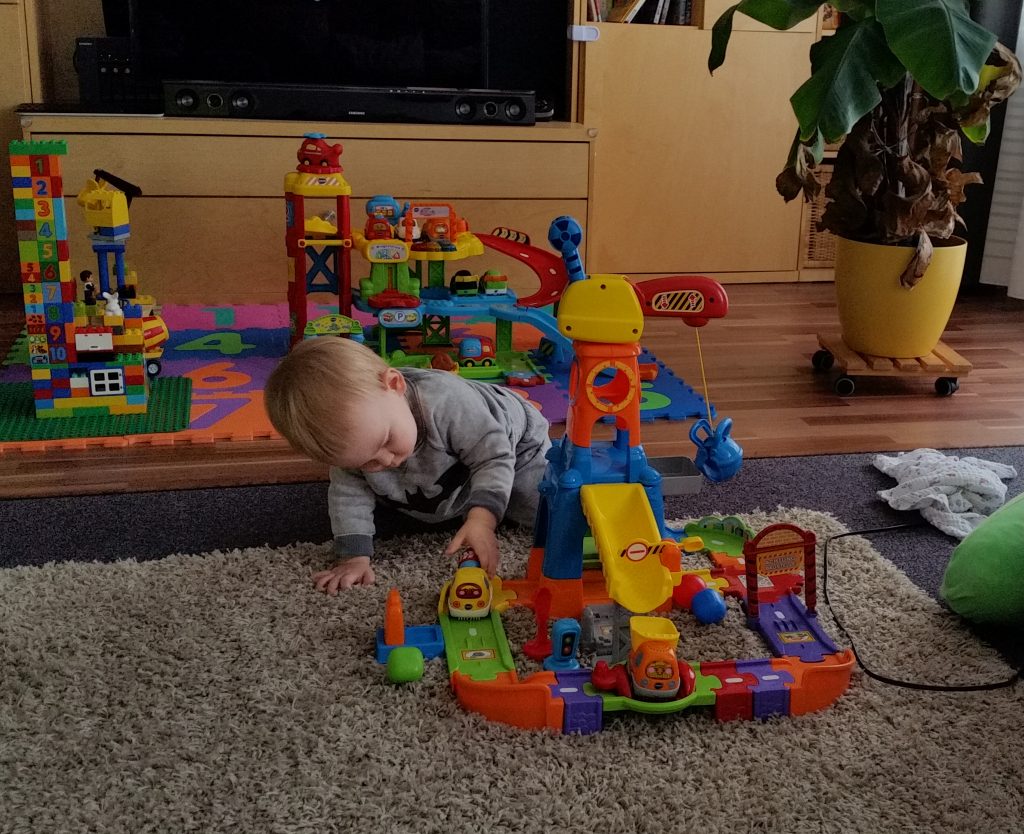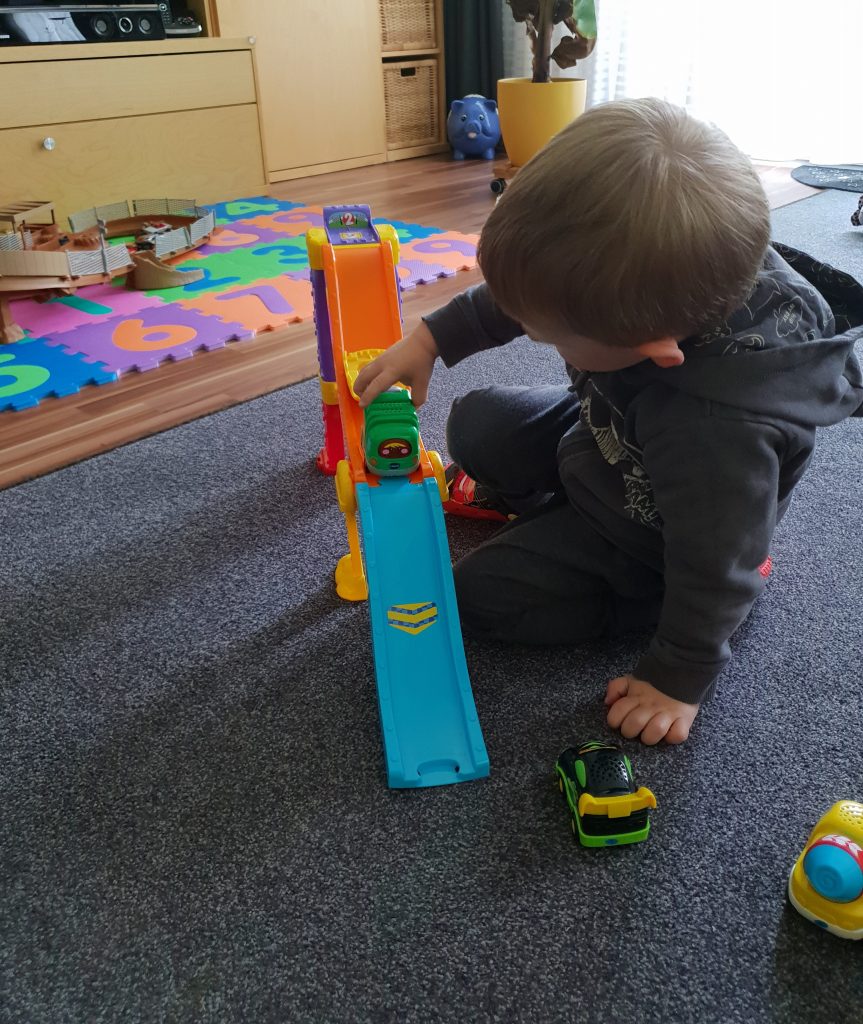 Then Tobi's stepmother gifted Benjamin Blaze (of Blaze and the Monster Machines) as well as Stripes and Crusher. Since Benjamin loves the series, these three cars had to be taken with us wherever we went. We use to play with them in our kitchen but while I simply like them to drive over to Benjamin, he always makes sure they're crashing like real hard. You can't imagine how often I have to say that mama's a girl and doesn't like getting hurt while playing much :p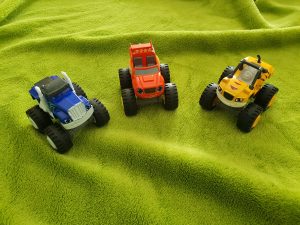 The next thing we got was the Disney Cars 3 Thunder Hollow Crash Arena, yes you read correctly – a CRASH Arena.. woohoo. Benjamin got it last year for Christmas and I have to admit that it's fun if you can blend out the noise because it's really loud. Usually we are only allowed to sit next to him and watch or help in case there's an accident.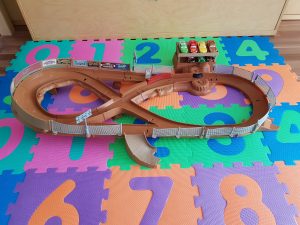 As a big fan of Cars, we needed to get him the Lego Duplo ones as well 🙂 I like to play with those, especially because the tow truck can be used to tow other vehicles while that's not possible with the Mattel one.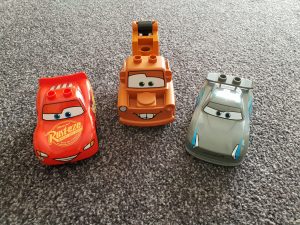 My aunt gave Benjamin a remote-controlled Lightning McQueen for his third birthday while Tobi's stepmother bought a Jeep.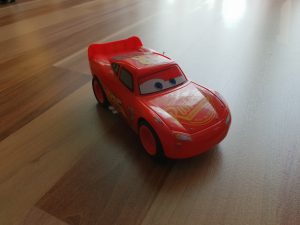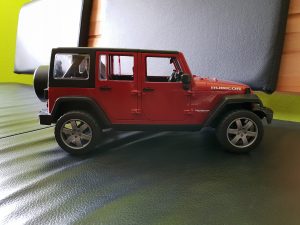 Last but not least Benjamin asked me to build the HotWheels Speedtropolis he got last year. This is only for Kids aged 4 and older so I stored it in his shelf but decided it's worth a try to find out if he can play with this already. Benjamin quite liked it but serieously, I'm not going to spend money on HotWheels as long as I can avoid it. It's the cheepest plastic you can imagine and the really interesting tracks are damn expensive and only for kids much older than Benjamin now.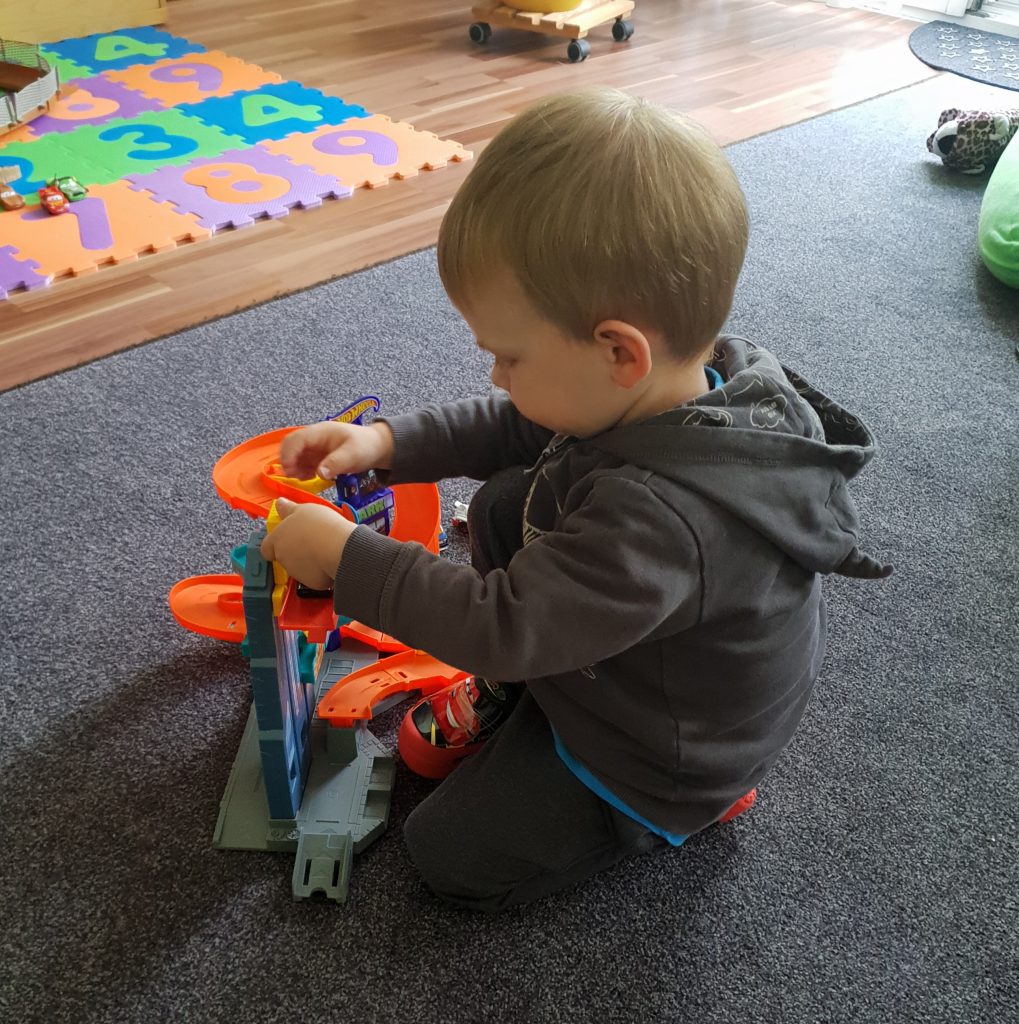 If hubby has it his way, we'll be getting a Carrerabahn someday soon and he also wants Benjamin to learn driving a "real" remote-controlled car once he's old enough.
If there other boy mamas out there, let me know what your toddler likes to play with?
Hope y'all are having a good start into this new week 🙂